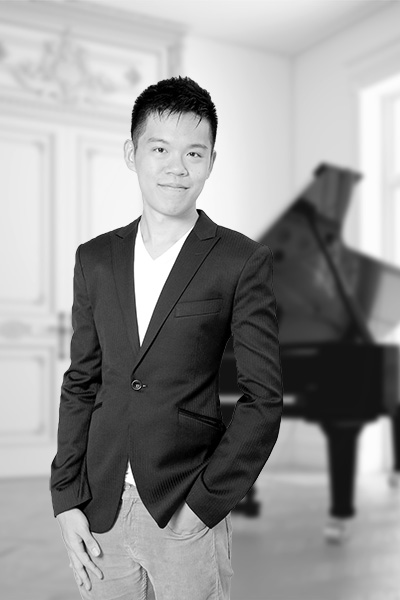 Producer/ Arranger/ Engineer/ Pianists/ Keyboard Players
A freelance musician based in Singapore, Edwin brings to the table a decade's worth of experience in the industry. Graduating Summa Cum Laude from the Berklee College of Music (USA), he clinched his divisional Award for 'Creativity in Scoring for Advertising' twice while on a Dean's Award scholarship. In varied producer/arranger/engineer roles, his clientele has included a notable roster of companies and organizations such as Deloitte, MediaCorp, Ministry of Education (Singapore), Musical Theatre Limited, People's Association, Roland Berger Strategy Consultants, and Starhub.
Stylistically versatile on the keyboard, Edwin's vast gig experiences have spanned the likes of weddings, corporate/community functions, musicals, and hotels/clubs/lounges. Music festivals which have brought him around the region include Indonesia's Ambon Jazz Plus Festival and Malaysia's Afrik-Asia Musik Fiesta. As an educator, he also provides music consultation, private instruction, and group classes/workshops in various areas of music and technology.